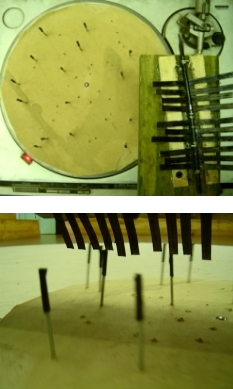 Made from found junk, turntable.
It's a link between hand-made african instruments such as mbira (also known as likembe or kalimba) and old german mechanical disk playing music boxes manufactured by The Polyphon or Regina companies.
On the "disk" are placed nails who triger the sound by hitting the metal plates of the "mbira". A "disk" works like a score for a unique sound loop.